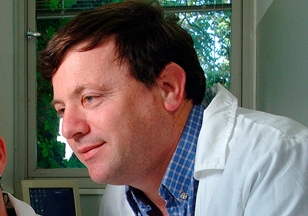 Contact:

Phone: +972-4-829-3171
Send a mail

Prof. Gadi Schuster
Faculty:
Biology
Main energy field:

Alternative Fuels
About:

Ph.D. 1988, HUJ, Biochemistry.
B.Sc. 1982, HUJ, Chemistry/Biology.
Research Area in Energy:

Harnessing photosynthesis to produce energy.
Research Interests:

Solar Hydrogen production – Modifying photosynthesis for energy production.
Fuel Cell Technologies – Constructing a photocell based on photosynthesis.
Selected Publications:

Shirley Larome, Fares Salama, Gadi Schuster and Noam Adir (2009) Engineering of a novel electron transfer pathway in Photosystem II (Submitted).